LuguLake Teapot Ceramic Electric Kettle, Cordless Water Tea, 1200ML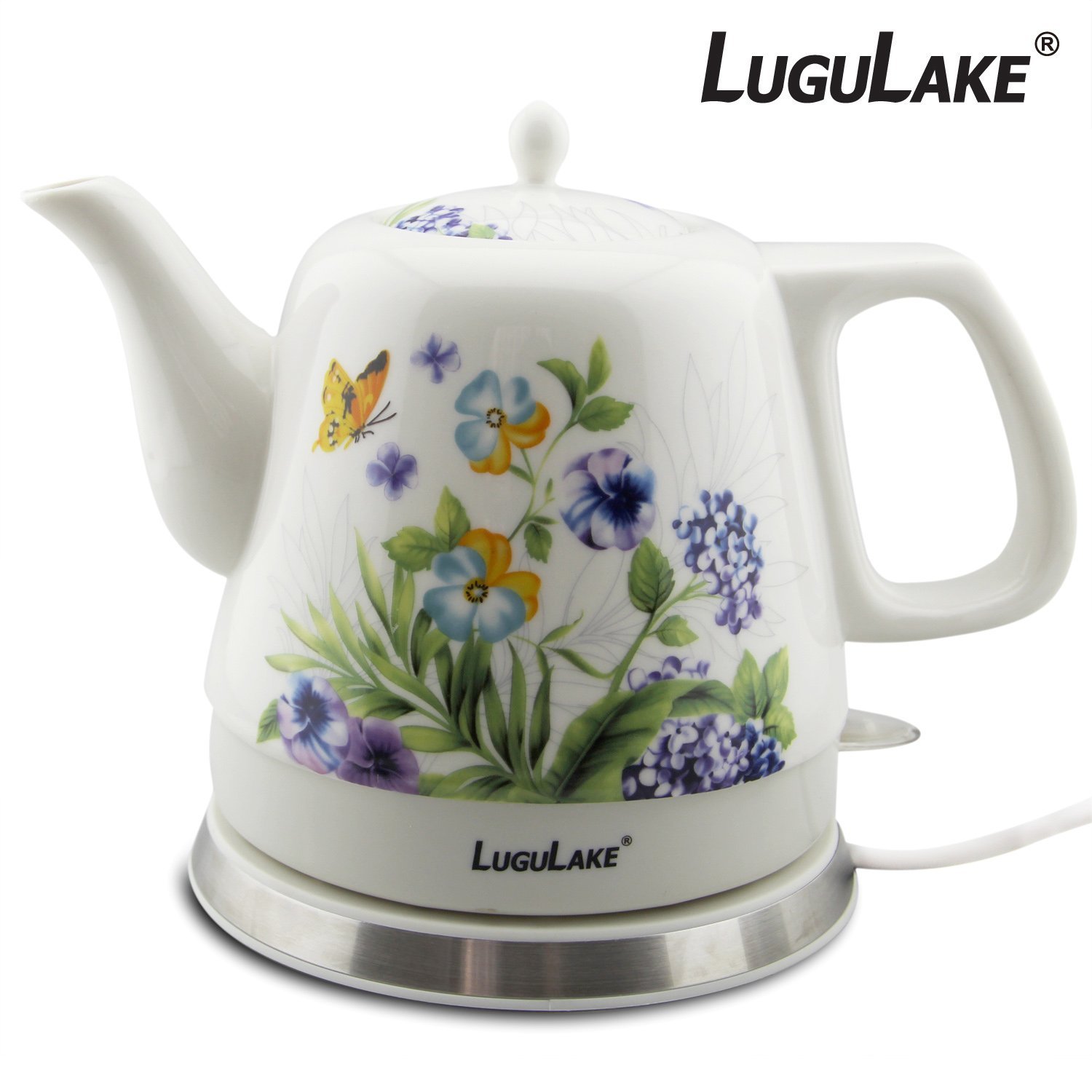 Product Details
Product DetailsColor: Blue
Product Dimensions: 8.7 x 3.9 x 8.7 inches ; 2.6 pounds
Shipping Weight: 2.6 pounds
Product Description
1) Specification: 1200ML; 1000W; AC100-240V.
2) Nice ceramic body with enamel CHINA INDIGO FLOWER pattern and MODERN FLOWER pattern, elegant and healthy.
3) 360° rotary base, easy to use.
4) Concealed stainless steel heating element.
5) Boil-dry protection.
6) Automatically turns off when water boiled.
7) Water level marks, light indicator.
8) Chinese or STRIX controller optional.
9) CE,GS,CB RoHS and FDA Approval.